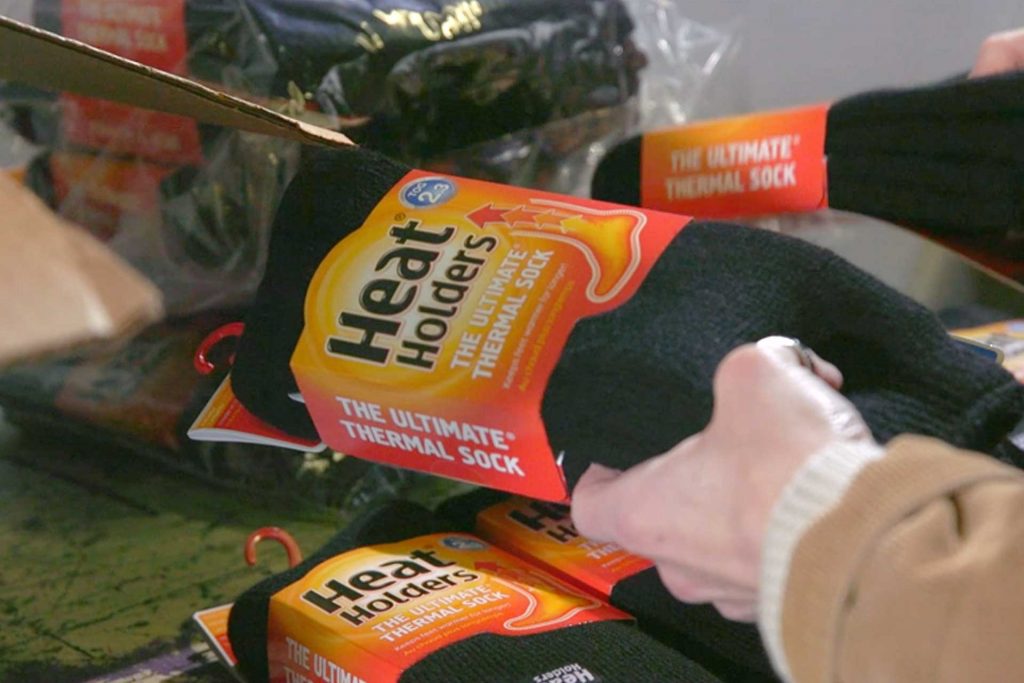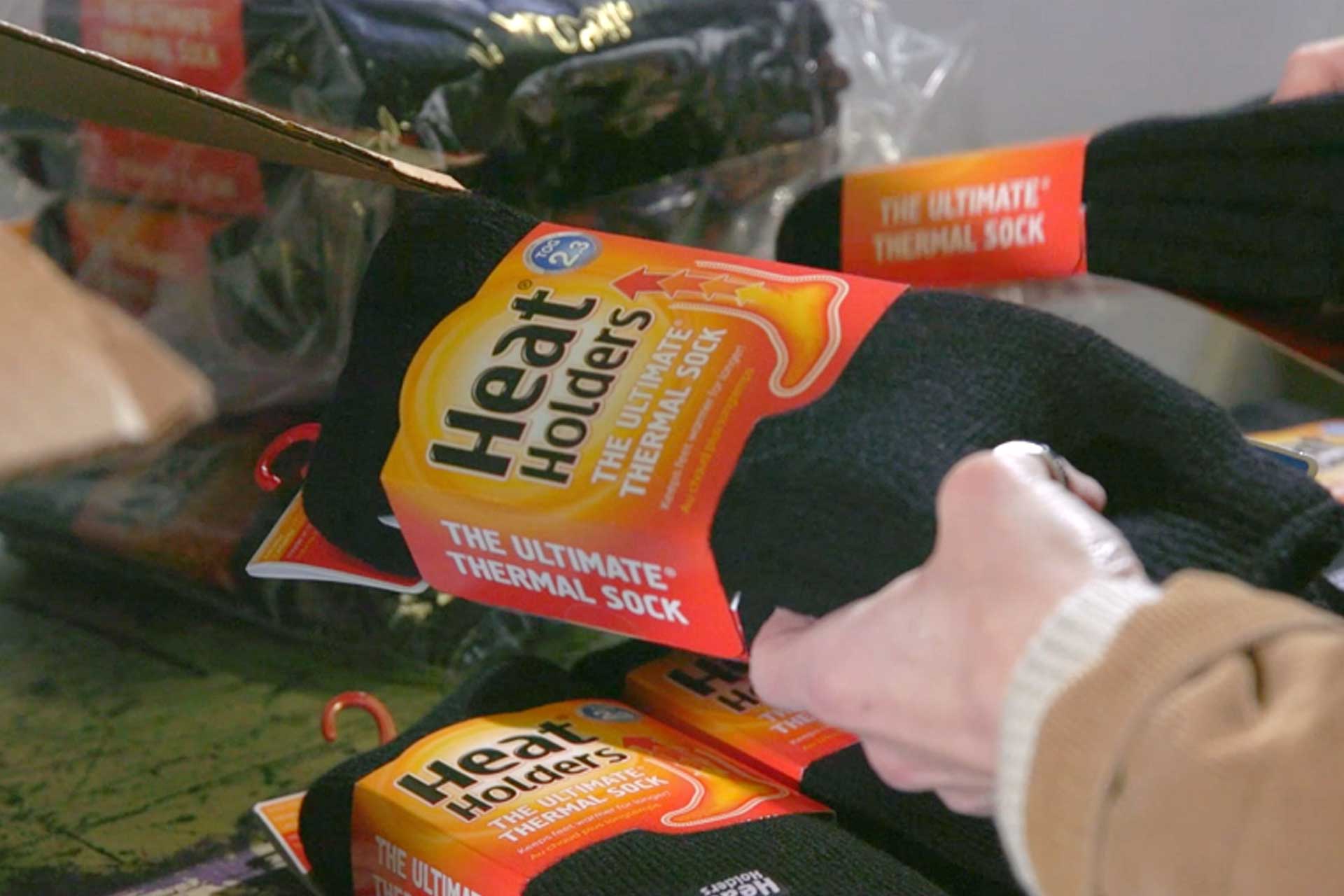 COMMUNITY CHANGERS
Warm hearts and even warmer socks!
Those of us in Buffalo, NY know it gets cold here. The temperature drops, our wonderful city gets a blanket of snow, and it stays cold, bitter cold.
For anyone who doesn't know what it feels like to be out in freezing, below zero temperatures without proper clothing or protection, it feels like stinging—can't move, stop you in your tracks, can't think about anything else—cold.
Without proper protection from these glacial elements, individuals, especially homeless people, are susceptible to symptoms like frostbite or hypothermia and welts on the skin can develop; in extreme cold your body can even shut down. Many homeless people don't have access to warm socks and other clothing items, so they are especially vulnerable to these conditions.
Through The Life Warmer Project, Heat Holders is committed to helping the community by providing warmth to those who need it most.
A generous donor.
At the Buffalo City Mission, we are crucially aware of the conditions our residents face and it is our job to provide restoration and ease. When we welcome the homeless individuals into our facility, they receive warm clothes and a warm meal. In 2018, a generous donor came through with a crucial gift to assist our residents with their needs this winter and beyond. Promise Ralls, Volunteer Community Coordinator for the Buffalo City Mission, had set out to choose good Christmas presents to give to the men who say at the Men's Community Center at the Mission. "I remembered Heat Holders," recalled Promise, "and how everyone says they have the best thermal socks." Promise got in touch with the company to see if they would be willing to donate pairs of socks as presents for Christmas for the residents at the Buffalo City Mission.


The Life Warmer Project
Heat Holders strives to be the warmest sock available on the market while also being comfortable and practical to wear every day. The product was born out of frustration with products already available on the market. 'Thermal' socks were getting thinner and as a result weren't keeping feet warm anymore. This frustrated inventor David Doughty, who subsequently created a superior thermal sock made from a high-quality acrylic yarn mix that would trap as much warm air as close to the skin as possible. Heat Holders was born.
Creative Director of Heat Holders, Kushal Ruia, responded to Promise's request with an enthusiastic 'Yes!' "We are very happy to partner with Buffalo City Mission," said Ruia. "As our 10th anniversary this year, we are planning a significant push to formalize our long-standing tradition of charity and create more awareness about these issues and wonderful work being done by our partners." Through The Life Warmer Project, Heat Holders is committed to helping the community by providing warmth to those who need it most.


Thankful for their generosity.
Thanks to the generosity of Heat Holders, the men at Buffalo City Mission will be able to experience the warmth that Heat Holders provide and will help address their concerns related to frostbite and hypothermia. The Buffalo City Mission is looking forward to the partnership with Heat Holders for many long Buffalo winters to come. This generous donation from Heat Holders will provide chilly feet some warmth and maybe a little rest.

Thank you, Heat Holders for your warm hearts and even warmer socks!