We are delighted that you chose the Buffalo City Mission as a place to share your generosity!
The Mission always needs donations of nourishing food, new or gently used clothes (especially undergarments), toiletries, among other items. Items that we receive are:

Given to guests staying at the Buffalo City Mission at no cost.

Made available to the needy
in our community.

Used to help us provide services and programs at Buffalo City Mission.

Shared with other like-minded agencies, service providers and groups when a surplus exists.
"I don't even know what to say except that my gratitude to everyone who has helped me is beyond my words; it [is] beyond my expectations."
Amazonsmile
If you are an active user of Amazon.com, make sure to login to your Amazon account via AmazonSmile first. AmazonSmile allows every shopper to dedicate a registered AmazonSmile charity to their account in which Amazon will then donate a percentage of your purchase to your charity! Make sure to look for City Mission Society, Inc. and your Amazon purchases can help provide a meal to the hurting and homeless in your community!
Amazon Wish List
Buffalo City Mission has set up a regularly updated Amazon Wish List that will allow donors to select urgently needed items and have them sent directly to the Mission! You can help us provide critically needed items used to care for our homeless residents when you shop our Amazon Wish List!
United Way Giving
Did you know that you can also help the Buffalo City Mission if you are an active United Way supporter and/or use Amazon.com? If your company supports the United Way, talk to your Human Resources Department today and let them know that you would like to support the Buffalo City Mission.

Simply mention designation code 1428.
Individuals and groups wishing to make donations and or hold collection drive(s) are always welcome! Contact us today to register for a donation drive, or fill out the form available!
If you are in need of a collection drive pick-up: Please contact the Volunteer Department today at (716) 854-8181 x408 or [email protected].
If you are not holding a collection drive, but have a large donation and would like to schedule a pick-up: Please click here or contact us at (716) 348-3150.
Invest in Others, Change Lives, This is YOUR Mission!
Non-Monetary Donation Drop Offs for our Facilities: The Alfiero Family Center
Donations accepted at the Alfiero Family Center and the Thrift Store only
Drop off donations for the Alfiero Family Center will be accepted at the front donation drop off entrance.
After hour donations can be directed to the white donation bins that are placed at both facilities.
The Alfiero Family Center
Location: 100 East Tupper Street. Buffalo, NY 14203
Hours: Monday-Friday: 10am-2pm
Saturday-Sunday: Closed
Our Donation Drop Off is right in the front of our Community Center, on the North Oak side of our parking lot. Please pull up to the Mission to drop off donations; you can either drop the items in the white bin, or knock on the door. Someone will be out to receive your donations, please let them know if you would like a tax form.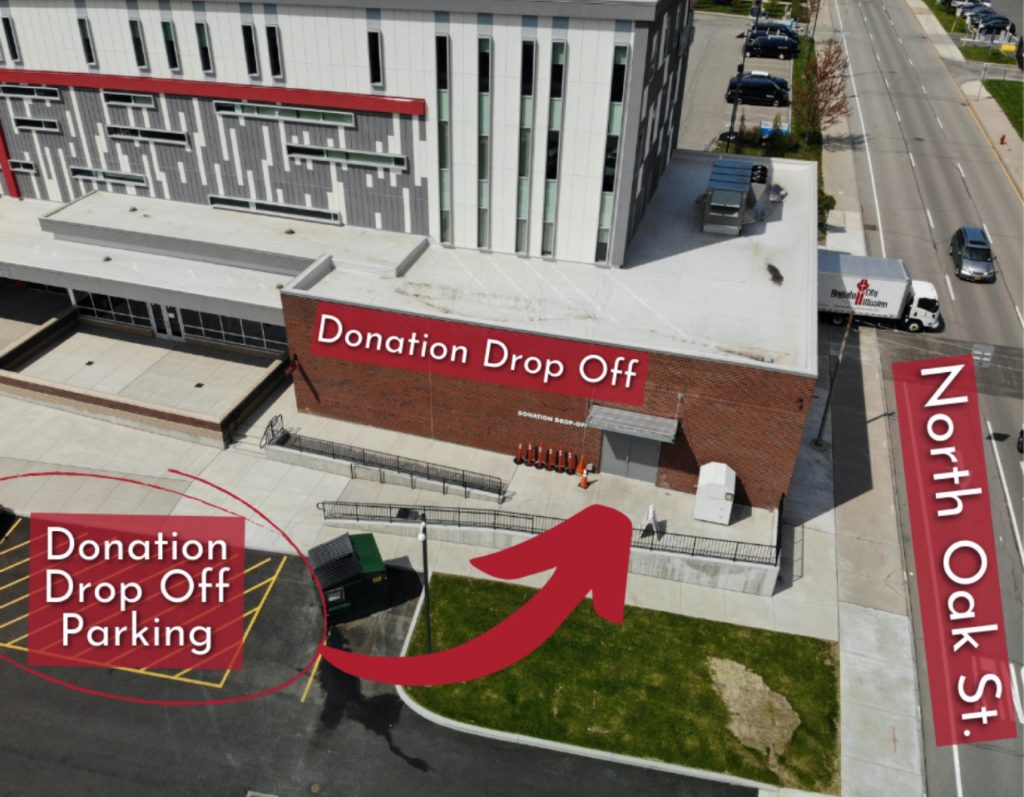 Location: 510 Dick Rd. (Dick-Urban Plaza), Depew, NY 14043
Hours: Monday – Friday: 10am – 2pm
Saturday: no drop-off hours
Sunday: Closed
Please pull up to the back door and someone will be out to receive your donation. If you would like a tax form, please ask the attendant.
NY Forward Business Safety Plan has been implemented per the Department of Health and NY State.
Face masks are required by all employees and shoppers prior to entering the store.
Hand sanitizer is available
6 foot Social distancing will be required while shopping in the store.

New Store hours are from Monday –  Friday from 9am-4pm and Saturday from 9am-6pm.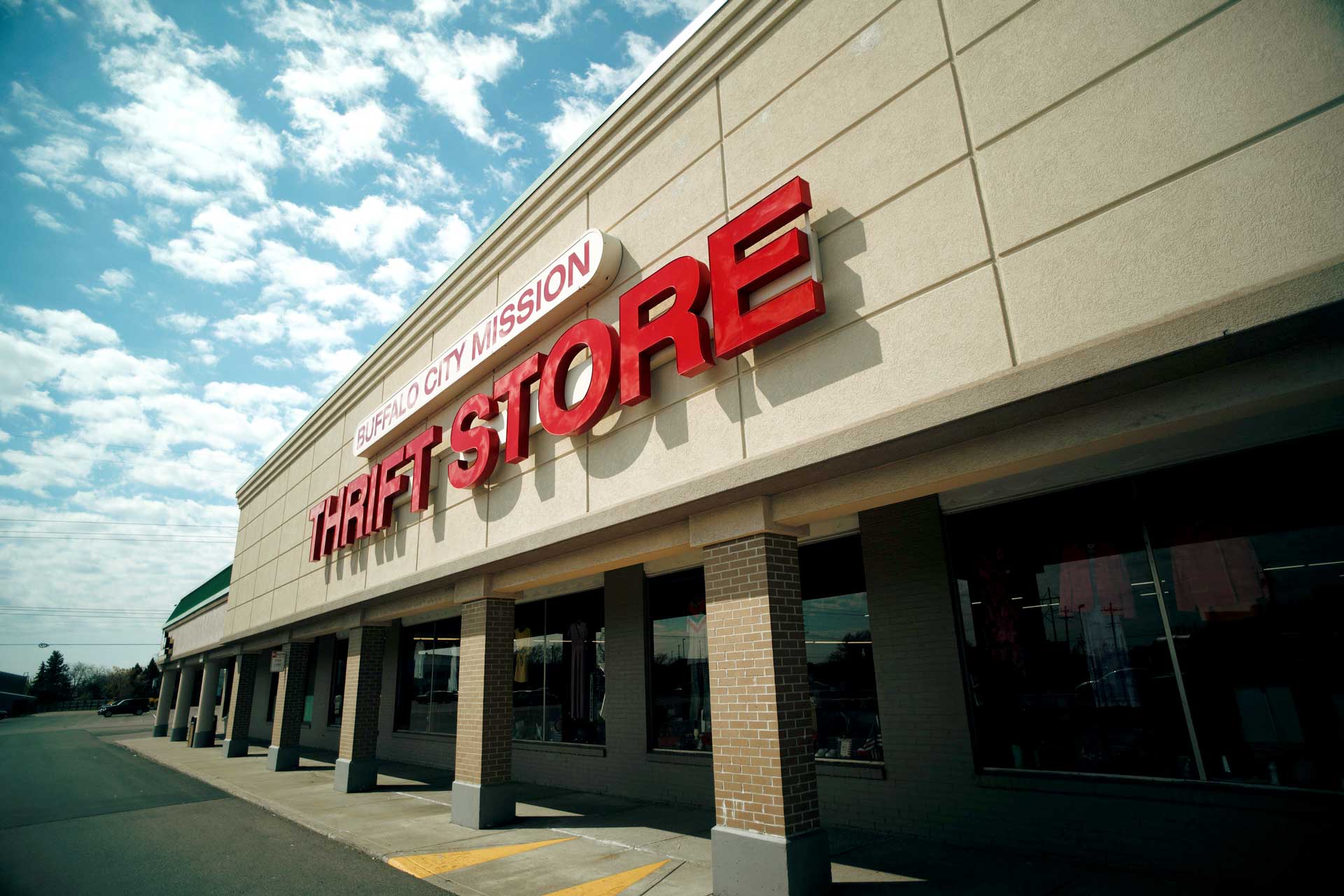 More Ways To Give
Thank you for caring about people experiencing homelessness here in Western New York. Your gifts will directly benefit the men, women, and children who need help most.
Donate Online
Provide a gift today to help uplift the needs of the hurting and homeless in Western New York.
Donate Directly
If you prefer to send a donation to us directly, please address it to:
Buffalo City Mission
Attn: Donations Department
100 E. Tupper St., Buffalo, NY 14203