Providing Over 100 Years of Hope Since 1917
Buffalo City Mission started in 1917 to feed and care for those suffering from life's hardships. From a simple soup kitchen, we now serve and care for thousands of homeless and those on the brink of homelessness throughout Western New York. 
Since 1917, Buffalo City Mission has seen the City of Buffalo and its people through hard times on every level imaginable. Through the widespread devastation of the Great Depression, both World Wars, economic downturns in our city, and most recently the COVID-19 Pandemic, the Mission has opened its doors to help men, women and children restore their hope, dignity and lives.
For over 100 years, the Mission has met the spiritual and practical needs of the poor through the demonstration of Christ's love and the preaching of the Gospel. Look around you and you will see our work is far from over.
Each year, more men, women and children come to us for help. At the same time, their needs become increasingly complex. Providing food and shelter to people in crisis is simply not enough.
Today, Buffalo City Mission offers long-term recovery programs, counseling, work and life-skills training, education assistance and health-care services for homeless men, women and families committed to turning their lives around. We offer outreach programs to prevent homelessness for individuals and families in the low-income community.
It will take all of us—individuals, businesses, churches, service groups and foundations—to meet the challenges ahead. Please browse our Web site and see how God works miracles at Buffalo City Mission through compassionate friends like you!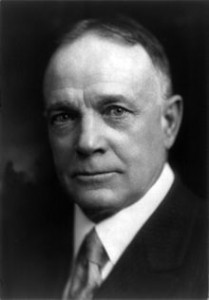 June 29, 1917
Baseball hero-turned-evangelist Billy Sunday makes a contribution of $8,400 to the Buffalo Evangelistic Association, directing them to open a rescue mission. Rev. and Mrs. Edward Clark initiated City Mission Society that fall.

Later that year - The First Buffalo City Mission was established at the Delaware-Asbury Methodist Episcopal Church.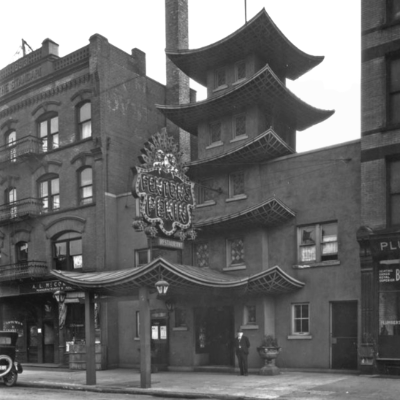 1922
City Mission Society's board of directors purchased Fenton's Pekin Cabaret, a former nightclub, using Billy Sunday's gift as down payment. The Mission opens its doors June 11 to provide chapel services and meals for the homeless.
1930-1935
The depression era hits Buffalo hits Buffalo hard; unprecedented numbers of the destitute and hungry come to City Mission looking for food and shelter.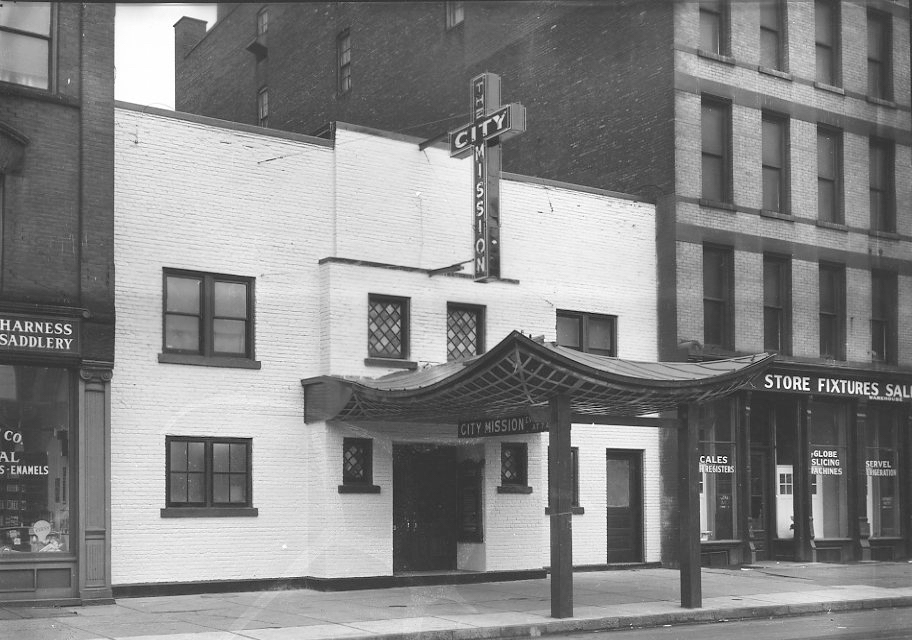 1940
The City Mission at 85 Broadway is reconstructed with a larger kitchen, dining area, dormitory and new showers.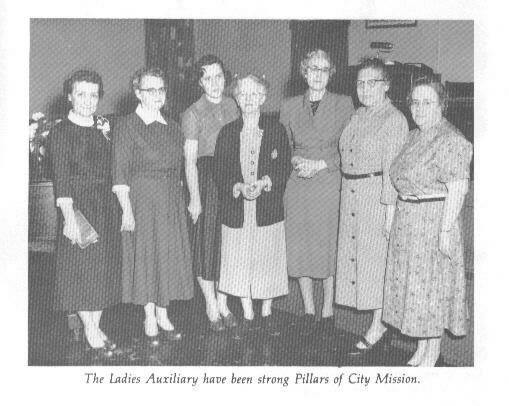 1951
Women from 20 Western New York churches form a women's auxiliary to raise funds, improve housekeeping, formalize clothing distribution and coordinate holiday events. In addition to cash, donations during this time include gifts of milk, farm produce, meat and other foods for the Mission's dining tables and community food pantry.
1960
City Mission joins the International Union of Gospel Missions (IUGM) with 373 other rescue Missions. This Union is now called CityGate Network, of which the Mission is still involved with.
1977
Phone-a-Story program for children begins. For children in the community, thousands of calls have been received and children enrolled in a mall correspondence program.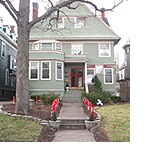 1980
With drug use and domestic violence on the rise, family homelessness becomes a nationwide concern. In 1981, the Mission opens a shelter and safe house in a Victorian house at 360 Linwood Avenue for families victimized by fire, violence and other crises.
Later that year - In December, plans to relocate the City Mission began with Mayor James D. Griffin offering to serve as honorary fund-raising chairman, and guaranteed the cooperation of the City.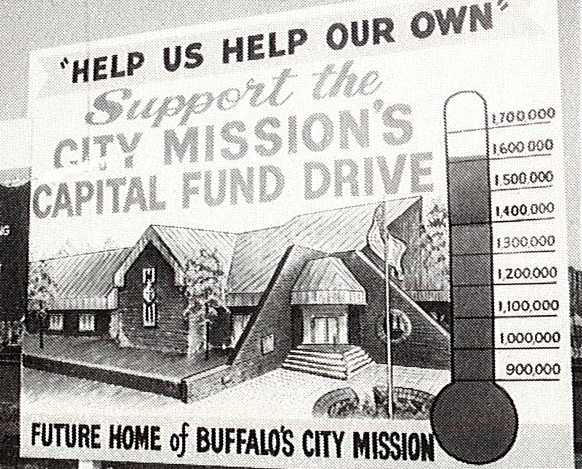 1982
The Mission begins a nine-month work-study program known as the Discipleship Program.
April - Plans for a new City Mission are unveiled.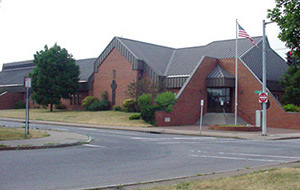 1984
City Mission Society (now known as Buffalo City Mission) moves into a new facility at 100 E. Tupper, where administrative offices and the Men's Community Center are located.
1988
Fundraising begins with plans to 1.3 million for a new enlarged shelter for women and children. Plans are then unveiled for the new shelter to be called "Cornerstone Manor".
1990
October - Cornerstone Manor Women and Children's Shelter officially opens located at 45 Carlton Street, with accommodations for 45 single women and mothers with children. This location provided emergency shelter, recovery programs and an on-site school satellite for homeless children.
2000
August - The City Mission opened "Second Chances" Thrift Store located on Union Road.
September - The Cornerstone Manor Education Transitional School officially opens for grades Kindergarten through Sixth.
2001-2005
In 2001, a campaign to build a new and larger facility for Cornerstone Manor begins in response to the growing number of homeless women and children in Western New York.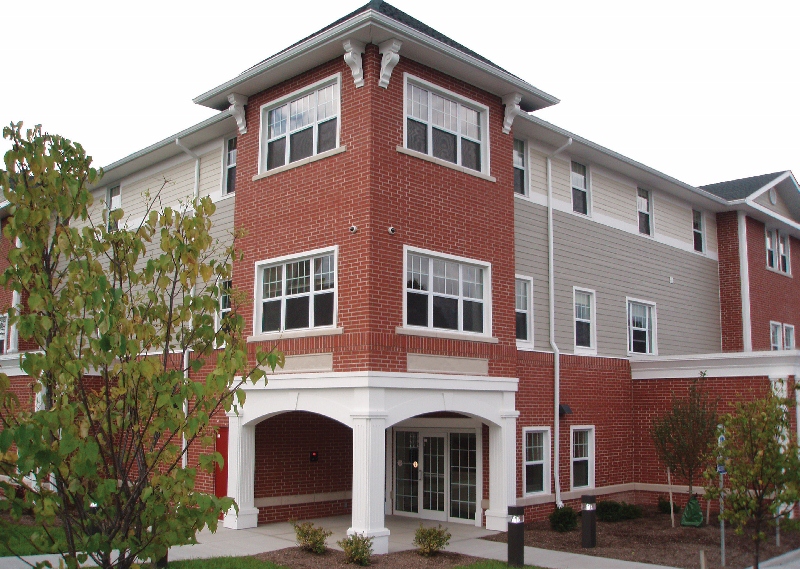 2006
August 18, 2006, the new building opened its doors for its first year. Foundations, corporations, churches and individuals provided the means to raise $15 million dollars to build Buffalo City Mission's new Cornerstone Manor for Women and Children.
That same month, the Mission also opened its second Thrift Store, located in the Dick-Urban Plaza.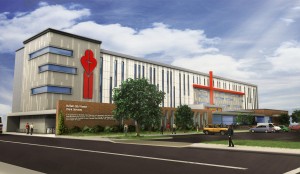 2017
The Buffalo City Mission celebrated its 100 Year Anniversary serving those in need in the Western New York area, and officially announces the $15 million dollar Next Century Capital Campaign to build a brand new Men's Community Center.
2018
The Buffalo City Mission holds it's Groundbreaking Ceremony on September 19th to officially begin the construction of the new Men's Community Center.
2019
The Mission holds it's Topping Out Ceremony on April 16th, where the Board, Staff, Dignitaries and Guests were invited to sign a ceremonial white beam that was then hoisted into place to complete the steel structure of the new Community Center.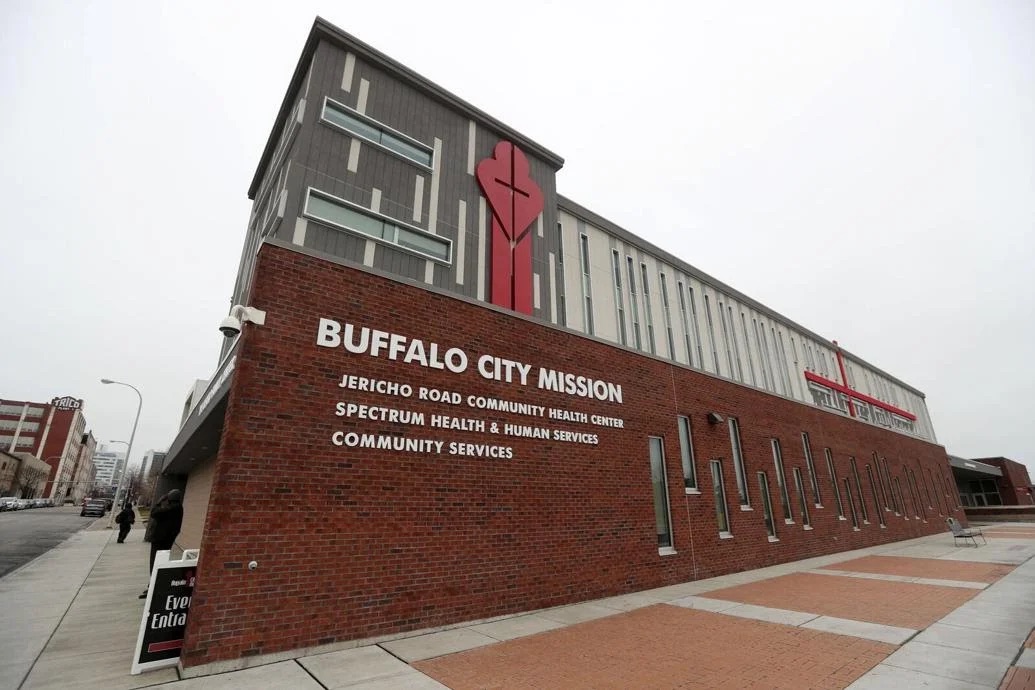 2021
The Buffalo City Mission opens it's new Community Center, the Alfiero Family Center of Hope and Promise.
March - The Ribbon Cutting Ceremony is held on March 26th to officially open the doors of the brand new facility, offering many more programs and services to Buffalo's most vulnerable neighbors.
Give now to help men, women and children overcome homelessness and find a path to better lives.
this helps the most!