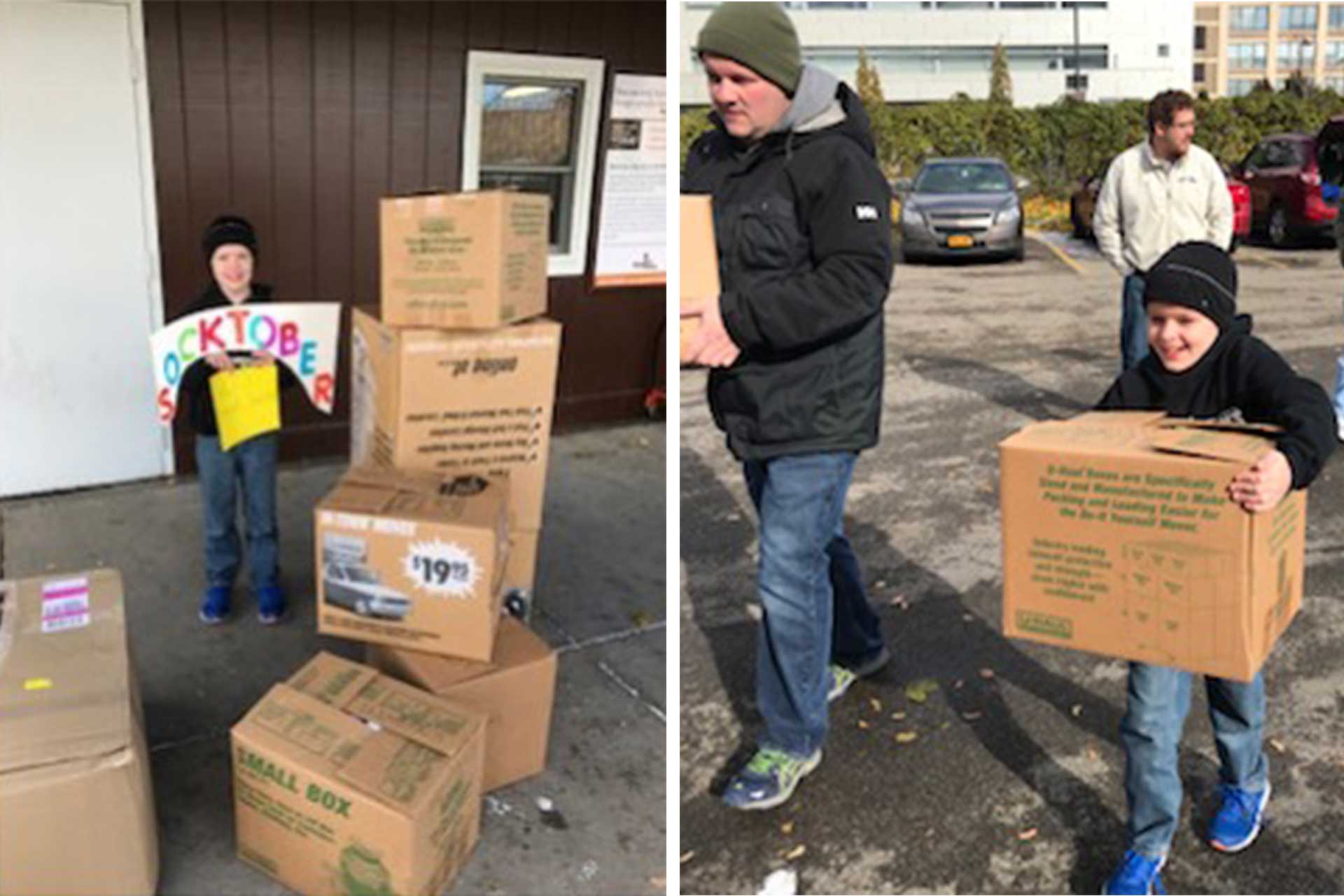 COMMUNITY CHANGERS
This young man's name is Joe.
Part of the requirement to earn his Black Belt with Master Khechen's Martial Arts Studio in Buffalo was to complete a community service project.



Black Belt collects 1200 pairs of socks for the Mission
Lofty goals?
Joe set his goal at 300 pairs of socks for the Buffalo City Mission, which is a lofty goal!

After his first week of collecting, though, Joe had already reached that goal and made a new goal of 1000 pairs. After 5 weeks of collecting, he passed that goal and raised 1200 pairs of socks for the men, women, and children we serve at the Mission!

Thank you! What a great endeavor and congratulations on earning your Black Belt, Joe!