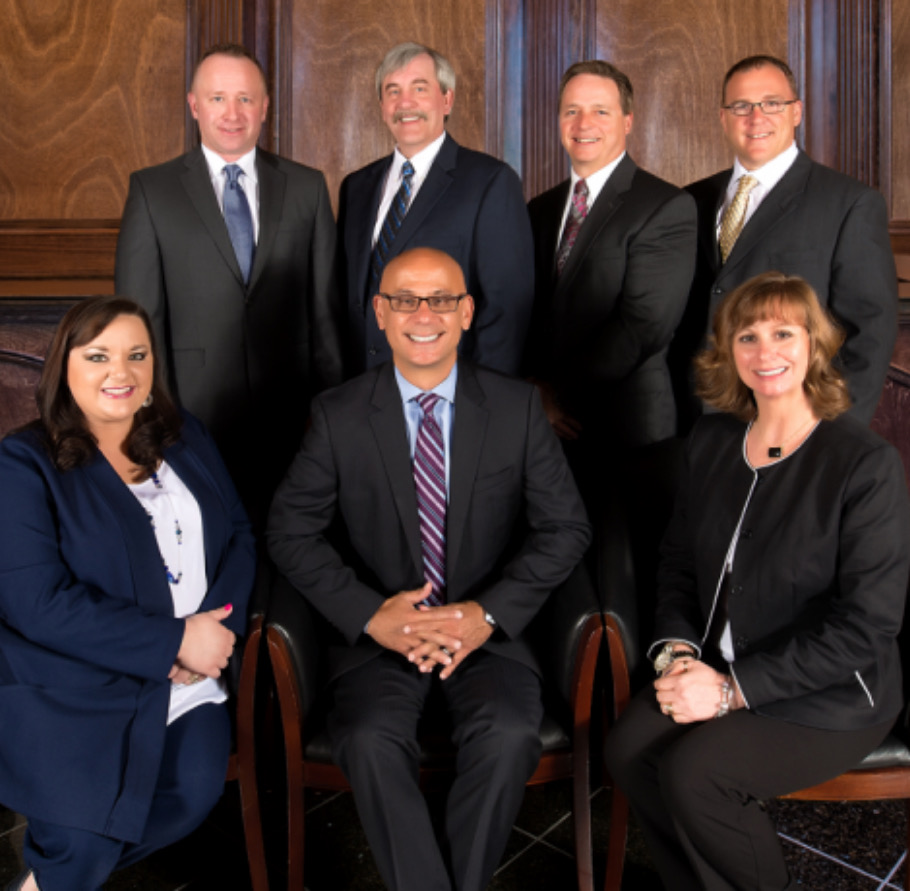 COMMUNITY CHANGERS
Making a positive impact in our community
Anthony Baldi & Associates is a full-service financial planning business that specializes in assisting clients with their retirement planning. In the words of CEO and CFP, Anthony Baldi, "We put people in the best position to have and maintain a confident retirement."
Baldi and his team live by a set of core values that dictate their work and beyond that, their lives. These include faith, family, integrity, excellence and service. Echoes Baldi, "Anthony Baldi & Associates believes in a sustained, dynamic workplace that is passionate about helping our clients pursue…a more confident retirement and making a positive impact in our community."
"[Buffalo] City Mission is one of my favorite places to sow into because I believe in the mission of the City Mission," says Baldi. "We're sowing into good soil to help make a difference in an organization that's making a difference in our community."
Serving the community.
As a business, Anthony Baldi & Associates not only strives to offer beneficial financial advice to their clients, but they also focus on serving the community in a positive and meaningful way.
Baldi and his team are service-oriented; they serve the community through various charitable outlets. One charitable organization in particular that started back in 2005 is the Buffalo City Mission. Anthony Baldi & Associates became sponsors of the Motorcycle Ride for the Homeless at the time. Since then, they have continued to support the Mission. They gather socks, gloves, mittens and other much needed articles of clothing for the Buffalo City Mission; they serve meals in the kitchen; they come and volunteer their time during the holidays and other special events. Baldi is even committed into the future, with the construction of the new Men's Community Center. His commitment to the work of the Buffalo City Mission is a true testament to his dedication to the development of this community.


A heart to serve.
"[Buffalo] City Mission is one of my favorite places to sow into because I believe in the mission of the City Mission," says Baldi. "We're sowing into good soil to help make a difference in an organization that's making a difference in our community." Continues Baldi, "We believe it's good soil and this good soil bears good fruit; and I do see the good fruit of City Mission." Anthony Baldi & Associates has a heart to serve the community and has certainly made a big impact on the lives supported by the Buffalo City Mission. Through their countless service projects and various drives to support the Buffalo City Mission over the years, the company has certainly made its mark as a lifelong partner.


Help those who seek refuge and hope.
As it says on their website, "[Anthony Baldi & Associates] focus on helping individuals struggling to meet basic needs achieve economic stability by funding efforts to solve domestic hunger, end homelessness, and build strong and active communities." Here at the Buffalo City Mission, we are grateful for the long-lasting partnership with Anthony Baldi & Associates and all the organization has done to help us assist those who come seeking refuge and help.
Anthony Baldi & Associates is committed to assisting its clients achieve a confident retirement. The company is made up of five advisors with professional designations. Through tailored conversations and analysis, Baldi and his team can help their customers feel secure into retirement.
To find out more about the services offered by Anthony Baldi & Associates, check out their website or call 716.626.3296.